Welcome to the ordering website for
Parting Ridge Farm!
We bring the farmer to you.
Order online, pay online, we deliver.

Browse by product category on the left.


Not ready to order? Be sure to Join Our Newsletter so we can let you know about our specials, get to know where your food comes from, and more.
Check out our new Grassfed Bundles!
We want to be your farmer.  You want fresh, wholesome, desirable food to serve to your family. We have provided healthy, humane, pasture raised, nutrient dense beef to a tri-state area for over 25 years.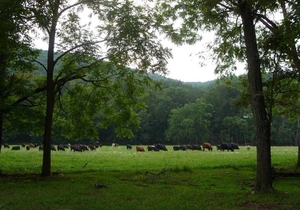 We are Kent and Lisa Shipe. Our farm has been in our family for over a century and lies on both sides of the West Virginia, Virginia border. We raise delicious grassfed beef in the manner nature intended. Our animals graze on lush, organic grasses in quiet meadows and mountaintops. We supplement with organic kelp and sunshine.
We use no growth hormones or routine antibiotics. Our grassfed cattle are moved to fresh pasture daily and treated in a calm, nurturing way. The grassfed lamb  and  pasture-raised chicken that we offer are raised on other local farms that practice the same sustainable farming practices that we do.
Parting Ridge Farm is now offering delivery to select neighborhoods, as well as delivery to your door. Click on the Delivery Options tab above.
We deliver fresh, seasonal farm products from several area farms and artisan food producers. Supply will change with availability but generally will include:
     Farm Fresh Eggs
     Pasture Raised Chickens                                                                                      

     Raw, Unfiltered Honey                                                                                                                 

     Seasonal Vegetables
     Jellies and Jams
     Pie Fillings
     Pure Maple Syrup
     Country Hams
Neighborhood Delivery             
We are in the process of developing a Neighborhood Delivery system.  Currently, we are serving the Sterling, VA area outside of Washington, DC. We'll deliver pastured meats to a distribution point in your neighborhood, or if you prefer, right to your door.
We are still in the process of forming the Sterling area delivery routes. This is a challenging initiative for us and early customer support is critical in determining our final delivery routes.
Please don't hesitate to contact us if you want us to help organize a small monthly group at your office building, neighborhood, or in gathering several friends to create a new delivery point. You will receive a discount on your monthly meat purchase. Email us at lisa@grassfedwv.com  for details or call 304-897-5136.
Product Availability
To see the products we have available at this moment, simply click on any product category to the left.  Quantities are limited to what you see.  As orders are placed, the quantities go down instantly.  We update the inventory as new foods become available. 
There is no minimum order size.  You can order anything you see listed.
Naturally, our inventory is changing all the time, and our supply of certain cuts is limited by the natural design of animals.  We need to market all the parts, and everything we sell has healthy and tasty applications.  It's all in knowing what to do with them. Many of the lesser known parts provide the best flavor!  We can help you with cooking tips, if you have questions.
Note that most products are priced by weight, so the exact pricing will not be known until we select the actual items that will fulfill your order.  However, the shopping cart will show the approximate total cost for each item.  When the order is placed, you will receive an immediate confirmation email with a copy of your order, including the approximate pricing. When we compile your order for delivery, the exact amounts will be entered and you can pay at that time if you wish, or at pick up. We accept credit, debit cards, checks and cash.
We Appreciate Your Business
We work hard to provide healthy, wholesome products to our customers in the region.  You won't find meat products that taste like ours in your local supermarket, or meat products that are as nutritionally dense. We are small local farmers who want to promote the healthy, grassfed message and provide the best customer service that we can. We appreciate your visiting our website and hope you choose us as your farmer.